Knowing the Facts about In-home Senior Care services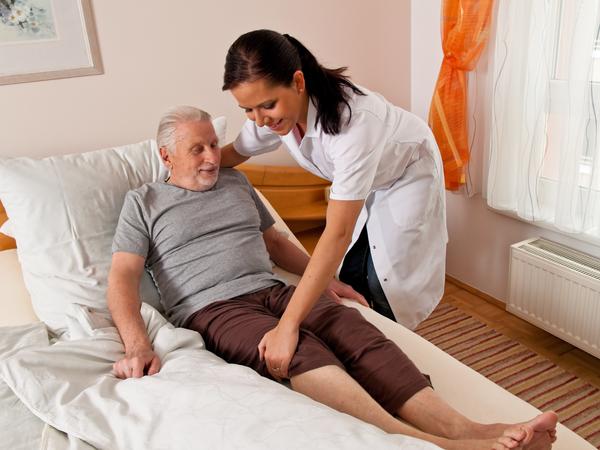 When it comes to choosing between living in one's home or a care center, home care for seniors wins hands down. According to the American Association of Retired Persons (AARP), about 9 in 10 of all people aged 65 and above prefer to stay at home. For those seniors who are blessed, they can live their lives and stay able to carry out the tasks of daily living.
 
Illness or a accident like a slip and fall, a car crash or unexpected aliment can be the change your entire life. When this happens, you are faced with numerous decisions and changes, for which you were not prepared. When this happens there are several options which require time, care, and research. If you choose in home care, you may be required to make a few adjustments to make the house safer and more comfortable for the senior. 

If the senior's mobility is impaired, you may consider making the house more wheelchair-friendly from the bathroom to the stairs. In these cases widen the doorways and hallways. In situations where the caregiver and senior do not live together, frequently visits to ensure their safety is life sustaining. A survey shows that majority of elderly citizens in need of senior care prefer to receive it from the comfort of their homes. Their sentiments are entirely understandable, since they have invested a lot of resources and memories in their homes. Poor management of medication is a leading cause for elderly people losing their independence to needing senior care. Therefore, it is crucial to make sure they take their medication properly. Tasks that are similar or center around cooking and driving might be no longer safe.

As we age, the need for health care increases. At times, emergencies may occur,
your relative may need to be rushed to hospital. The home should ideally be close to high-quality health services.

It is prudent for senior adults to assign a healthcare proxy way before they even require senior care. This individual will be responsible for making all the crucial healthcare decisions on their behalf if they are unable.

They can be extremely vulnerable to financial distress.

The first cause of this could be the fact that they are on a fixed income

their cognitive abilities are fading.
As the losses related to aging increase, seniors can become isolated and susceptible to depression. In-home care providers can be a source of companionship if you are not around. To spice things up, seniors can also find congregate meals where they can eat with their peers.  
This may be evident to everyone but it can be complicated. Let's see what Ted Talk has to say about this.